How to be successful, uniquely yours
How do you define success?

That question has been in my mind since I'm putting "Helping introverts to be successful" in my tag line. I was fortunate that nobody asked me what I mean to be successful until now; otherwise I would not be able to give a strong answer.

Sadly, many relate success with what they have and achieve, that can be money, material things, positions, titles, responsibilities or even friends and families. But how about relating success with our potential? That is relating success with who we are instead of what we have.

Craig Harper, in his article Potential for Greatness shares a definition of success that relates very much to the potential.

…successful person (success of course being different things for different people) is not necessarily the one with all the talent but rather the one who simply uses more of what he/she has been given when compared to what the bulk of the population does (or doesn't do) with their potential.
~Craig Harper (Potential for Greatness)

When success is related with who we are, that will be a success custom-made for each of us. Certainly, that success will not come overnight, that success requires a process. This article will share the process of manufacturing your custom-made success, a success uniquely yours.
The raw materials:
Most people think that they do not have enough. It is difficult for them to take responsibility of their life. They will usually start blaming others, their parents, friends, God, or circumstances for the mistakes they made and the things went wrong in their life.

Whatever you have is enough. You don'€t need more brains, more strength, or more anything. Whatever resources you have are enough to accomplish what you want.
No excuses about deficiency. No handicaps can hold you back from achieving your goals.
~Alex Shalman (5 Steps to Maximize Your Mind to Achieve Your Goal)

The above two points are the prerequisites to maximize your mind to achieve your goal that Alex Shalman shared. The points also summarize the attitude or mindset we need to have to reach our own success. What you have is enough and you do not have to desire to be anybody else. Potential also describes faith, it is something which is unseen, it is your dream and vision, and sometimes it is only you who can see that. Each of us truly has enough, even when our circumstances do not show them. I may not have the strength I need, but I learn to tap into the supernatural strength, the God that I believe in. He is enough to achieve my dream and vision.
The training ground:
Potential is not visible and it needs to be developed. Developing your potential needs both learning and patience. Life is a life-long learning and what you know is never enough. You need to learn to improve both your character and capabilities.

What you need to learn is not comparison…
Building your custom-made success also means that you are no longer comparing yourself with other people. That requires sense of security, of who you are and who you are not. It is about unleashing your potential and not about finding who is greater than another. If you want to compare, compare your achievement with the potential that you have, and not with the others' potential and achievement.

What you need is a pacer…
Donald, from LifeOptimizer.org, shared an article on being your best by stop comparing and starts running. In the article, he emphasize on finding a role model. The role model is someone you want to emulate. More importantly, your role model must have the similar characteristic as you are. That will make your development journey a lot more enjoyable. This role model is what Donald mentioned as a "pacer" that you need to have…

Set your role model's current statistics and quality as your target. …your role model acts as a pacer. So set his statistics and quality as your target to run after. Of course, you should not blindly try to match the numbers. Adjust things to match your unique circumstances.
~Donald Latumahina (Being Your Best: Stop Comparing and Start Running)

What you need is a hunger for growth…
Sometimes dissatisfaction with our life is necessary. The limitations we have, all of our past mistakes and failures can actually beneficial for us. They can help us to have a hunger to learn for something new. It will lead us to read more books, learn from a role model/pacer, attend seminars, listen to the Podcast, start speaking our opinion and disagreement to learn, and many others. All what you need is hunger, and then all the teacher will appear…

When the pupil is ready, the teacher will appear.
~Plato

This learning curve, are those that I call as "EVENTS". This will inspire you, this will also give you knowledge; but it is not enough. You need more than that for your success. That is called "PROCESS".

The manufacturing process:
The following video describes very well on the difference of EVENTS and PROCESS in a fun manner, it's a short video and it's worth to watch…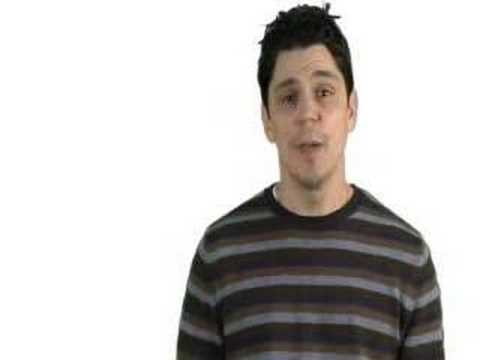 1) The process will take time
We need to understand that self-improvement is a process that takes time… It is not about reading books and blogs just for the sake of reading. It is about making a real difference in what we experience on a daily basis.
~Jeff (A Better Life Requires a Continual Commitment)

I will call all the books and the blogs you read, all the seminars you attend, all the podcast you listen as EVENTS. This article is also only an EVENT for your life. Reading this article will take only few minutes, but the process in you will take months and years. EVENTS have the power to inspire you, but what you need is a continual commitment. Just as what Jeff said, what makes the difference is the PROCESS, what you choose to do and what you experience on daily basis.

2) The process will take persistence
Will you always feel good on pursuing your success? Will you always feel confident and self-assertive? The answer is NOT. Sometimes disappointment comes, and often it is disappointment towards us. The real question of persistence is… will you still nurture your dream and vision even when you do not feel good about yourself?

I came across a thought provoking article from Evan; it is titled "Self Improvement for Dummies." Inside you will find the self improvement guide for the weak and easily lead among us. Wisdom does not always say that you have to be right; sometimes wisdom means to be happy and content even when the limitation is there. Accepting and being who we are, those are the small steps that we can start to take in becoming a better person.

Wisdom means finding the biggest impact for the least effort expended… If you find a way to live a life you are happy with that requires little of no effort, this means you are a wise person.
~Evan (Self Improvement for Dummies)

3) The process will need you to reinvent the wheel

I will call that picking up a role model is also an EVENT for you. What you need afterwards is the PROCESS to follow. And interestingly, the process is unique to each of us.

Yaro Starak has written an insightful article on reinventing the wheel. He has become a role model and mentor to many blogger and internet marketer. I am one of them. Yet, he was sharing that -despite the fact that we all can learn from him and his experience- we all need to reinvent our own wheel.
You have to find something that is special, unique or above average about you (or your life situation) and use that when applying any system that you learn from someone else.
~Yaro Starak (Sometimes You Have to Reinvent the Wheel)

While learning is important, application is much more important. When you start applying, you will see that not all the things you have learned will be easily applied to you. You have limitations in your current capacity and capability. You will actually see that your uniqueness, your unique strength and weakness, will actually push you to be creative. That is how our process will be a custom-made process as well, a process of reinventing our own wheel.

4) The process will require teachable attitude

You may have picked a role model, but it is not enough. Donald also mentioned that we are unique, and we need to learn from others to find the unique combination that fits us.

The lesson does not always come from a desired role model, but it can come from anyone. The lesson does not necessarily comes from good examples, the lessons can also come from difficult people. Those are the things to avoid, things that warn us not to do and become. In the process, it is also equally important to learn from your daily life. As you learn from everyone, you will start to build principles. The principle will be open enough to love others and accept others' differences and limitations. Yet they are strong enough to be a firm ground that determines your success.

The branding and marketing:
I do not think that success is isolated. It is not something to be kept for ourselves. Success is also for others to see, not to show off or feel arrogant about them. More importantly, success is influential. It is something to help others, encouraging them to shine as we also shine.

And as we let our own light shine, we unconsciously give other people permission to do the same. As we are liberated from our own fear, our presence automatically liberates others.
~Marianne Williamson

The above quote has become an encouragement for me to write this blog. Some people may write blog simply for hobby or keeping it for themselves. On the other hand, the quote inspires me to shine and express my thoughts and knowledge for others to read, to be blessed, and to change as I am changing as well. That requires me to do more than writing. That requires me to brand this blog, market this blog and network with other bloggers. Despite all the techniques that blogosphere has shared on branding, building traffic and networking, there is something unique that each of us can do on branding and marketing our success.

I came across an article from Donald Miller, "Your brand, your business. Be serious about both!" The article particularly talks about writing and building home based business. The most important point he has written shocked me. That is leveraging our personality! In summary, the point stated that we need to really know who we are and what we love, we need to be honest about who we are deep down inside. This fact of using our unique personality trait, will actually separate us from the rest of the market.

This is paramount because your ability to connect with people on the first introduction or the fiftieth will rely on how well you relate to yourself and convey it to your readers. Do you identify with Mighty Mouse? Or a musician? Maybe you relate best in a certain role such as a that of a coach or as a professor. This is something that only you can determine.
Regardless of what that character is, you must see yourself as that character and be able to align yourself with it, and then build your entire brand around that.
~Donald Miller (Your brand, your business. Be serious about both!)

Taking it in whatever dream you're pursuing, we all need to shine and "market" our success journey. Do not be afraid to show the best that you've got. Inspire others to trust you through the real you, the unique you, not the fake you. If the real-you is not good enough, that means you need to learn and improve, you need to be patience and willing to take small steps. Faking yourself will destroy you eventually, as it will not inspire trust from other people.
The final product:
How do you determine your success?

I am currently reading the book titled The Speed of Trust by Stephen M. R. Covey. I have read only the first part, which is the Self Trust. The book inspires me on how I can gain trust from others. The process consists of gaining 4 cores of credibility: Integrity, Intent, Capabilities, and Results. Related to the last core, he explained deeply about the real result. That is not necessarily in terms of dollars and cents. It does not always come with financial benefit, and even worse, it may even risk us something. Here is quoted from his book on the real result…

The greatest profit may not be in the current transaction, but in the credibility and trust that comes from that transaction that paves the way for even greater results in the future…
The more important desired result is growth, and growth cannot happen without risk.
~Stephen M. R. Covey (The Speed of Trust)

Covey also mentioned that there might be things that happen beyond our control, you have worked on the four cores of credibility, but… "still your business might fail, your spouse might walk out on you, your children might make bad choices, or you might have a tsunami or a Hurricane Katrina that wipes out your home and everything you have worked for." Those are the times where you will need to depend on another definition of success; the success on defending your character and attitude. Will you still focus on doing the right thing?

That reminded me of another point that John Maxwell has ever shared before on the reward of a man's improvement.

The highest reward for man's improvement is not what he gets for it; it's what he becomes as a result of it. Ask yourself why you are trying to improve. Is it to receive something for it? If so, that's the wrong motive. Try to improve because it makes you a better person.
~John C. Maxwell (Be A People Person)
What do you want to become? Hopefully you want to become the best that you can become, you dream to unleash your potential, you are willing to learn, to go through the process and work on it. And then, you will become a much much better you.

Any comments? Please share any thoughts on your definition of success and success journey!

For your success,
Robert